If you are a kitchen fan, you might know this delicious recipe. Pioneer Woman Corned Beef is one of the best-known dishes in terms of ways to prepare corned beef, and although cooking is not your passion, this will be an excellent recipe to prepare a Sunday at home.
If you want to know how to make this delicious dish, today we bring you everything you need to know, and also, we take you on an informative trip to the origin of this recipe.
Make a special dish for your friends or family and enjoy this beef-licious recipe!
What is Corned Beef?
The Corned Beef consists of a piece of cured beef with ingredients such as salt and other spices. The chosen part is immersed in water with salt and left there for about seven days. This meat portion is usually sought without much fat and more meat, like, for example, the brisket.
This recipe originated in the traditional Irish cuisine, is also well known in nearby countries like England. Although it is easy to make and has a unique flavor provided by the salt and spices, it is a recipe that demands time and planning to achieve a good result.
However, you don't have to worry because the Pioneer Woman Corned Beef recipe will guide you to the right way of preparing this beef.
What is the Pioneer Woman Corned Beef Recipe?
Pioneer Woman is a food blog created by American chef Ann Marie Drummond, also known as Ree Drummond. Her blog has won the award for the best cooking blog for three years in a row. Thanks to the delicious quality of her recipes that have earned her this award. Besides this blog, she has also launched recipe books to continue sharing her culinary knowledge with the world.
One of her most famous recipes has been the Corned Beef, as she instructed to millions of her followers a way to create this dish correctly from home and in the simplest way. Pioneer Woman Corned Beef recipe is a unique and special way to have this plate in your home to share with your family and friends.
Get ready to eat the best Corned Beef you've ever tasted with this step-by-step recipe we're bringing to you.
How to Prepare Pioneer Woman Corned Beef
Here's a simple method inspired by the Pioneer Woman corned beef recipe. Although you won't have to spend seven days macerating the meat, the flavor of this tasty dish will not be affected, and you will be able to enjoy an excellent meal accompanied by a delicious surprise that comes with this preparation.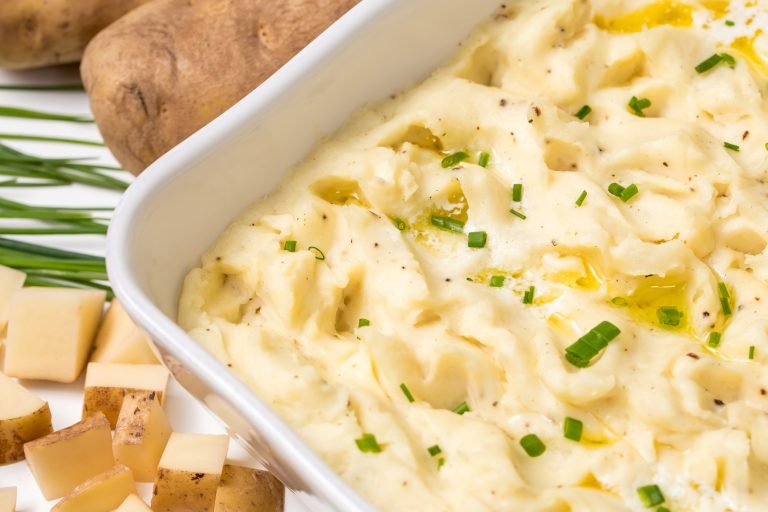 Corned Beef and Cabbage
Ingredients
3 pounds corned beef brisket

3 tbsp. ground black pepper and salt

1 head green cabbage

Olive oil

1/2 bottle of beer

1 c. balsamic vinegar

2 tbsp. Sugar
How to do it
1. To begin, you must preheat the oven to 325 degrees Fahrenheit.
2. Now, take the Corned Brief and place it on the tray you will put in the oven. Make sure to place it with the fat side up.
3. Sprinkle salt and black pepper over the corned beef and rub it until it covers the entire surface. Once done, cover it with aluminium foil and place it in the oven for 2 ½ hours. After this time, remove from the oven and discharge the aluminium foil. Place the corned beef in the oven again for 45 minutes more.
4. Now you must check if it is correctly cooked. For this, you will introduce a fork with long teeth in the corned beef. If it gets inside the meat easily, your corned beef is ready. If not, then you should let it cook for about 30 more minutes.
5. Once it is soft and the fork passes the meat without any problem, remove it from the oven, cover it with aluminium foil and let it rest.
6. While the corned beef rests
It is time to prepare the side dish, a tasty cabbage. To start, you only have to put together the balsamic vinegar and the sugar in a frying pan, keep it at medium heat. Be sure to bring it to a boiling point and remove it from the heat when it has reached a thick texture. Keep it aside as you will use it later.
7. Come back to the oven, heat it to 350 degrees while you place the olive oil in a pan over medium heat and then add the cabbage cut into 8 pieces. Keep the cabbage in the pan until it has a little brown color. Once this happens, you should remove it and place it in a tray with baking paper. Sprinkle it with salt and pepper, and pour the beer. Now put the tray in the oven for 20 minutes.
8. While you wait the 20 minutes, take the corned beef and place it on a big plate or a cutting board, start slicing it. You will see that the texture is soft and tender.
9. After 20 minutes, remove the cabbage from the oven and make sure it is soft and bronze. That will ensure it is ready.
10. Now serve the corned beef and the cabbage together. Don't forget the sauce you made with the balsamic vinegar and the sugar, which will be a yummy dressing for the cabbage together. Sit down and enjoy this delicious dish.
Note:
Remember that this is a recipe inspired by the Pioneer Woman corned beef. You can accompany this delicious meal with other foods such as rice, boiled potatoes, and even inside a sandwich. Do not limit yourself to cabbage, and try this delicious corned beef with different variations.
And, we hope we have helped you incorporate a new and delicious recipe into your routine that you can prepare at lunch with your family or dinner with friends, and leave everyone surprised with your culinary qualities. Don't wait any longer to try this tasty dish and bring happiness to those you love the most.