Birthdays are an important date in everyone's life. It is a celebration that only happens once a year, the perfect opportunity to give thanks for all the experiences gained in a year, and the moment to ask yourself: what I want for my birthday?
If you want to celebrate your birthday with the best gifts, you should resort to making your wish list. Here we explain everything you need to know about this list and also give you some gift options to include.
Choose the ones that best suit your tastes and receive happiness wrapped in your special day!
If you have a friend who is a musician, you can suggest that you would like to receive a song on your birthday. One that is about an experience you have had together or also about a funny theme about yourself.
You can also ask your friend to give you a painting or drawing as a gift. This kind of present can be hung in your home and always remember that remarkable talent your friend has.
And you can choose this style of gifts with friends who are photographers, cooks, pastry chefs, and any other art they handle. Not only will this be a special option for you, but they will feel appreciated by you for wanting to receive something made by them on your special day.
A perfect gift that will make you stop wondering 'what I want for my birthday?'
What Are The Best Wish Lists For?
You may be wondering why this helps you or what the advantages of having a wish list for your birthday are. So, here's a list of reasons that won't make you hesitate twice before starting to create yours:
Avoid Unwanted Gifts: by making these lists, you will be avoiding your friends spending money on presents that you will not use or will not be useful to you. Make this list, and you will be able to avoid this inconvenience.
You Get What You Want or Need: you don't always have the time or money to buy things you want or need. This list creates the perfect occasion to receive a gift that will be useful in your daily life or household tasks.
You Help Your Guests: not everyone is good at choosing a gift, and not everyone knows what you like or don't like, which creates stress on who will buy the gift. These lists help reduce the inconvenience of giving the wrong present.
No More Returns: this list will save you from receiving an incorrectly sized garment or any other accessory that does not fit properly. Therefore, neither your guest nor you will have to go through the hassle of exchanging the gift for one that fits properly.
No Duplicated Gifts: finally, one of the best advantages of creating a wish list for your birthday is that you won't have to deal with duplicate presents. Smart wish lists update when a gift is purchased, which prevents all guests from bringing the same present.
With this list, you won't have to ask yourself anymore 'what I want for my birthday?'
How To Create A Wish List
If you've stopped wondering 'what I want for my birthday' and are ready to create your wish list, you need to know that there are several free online services that will help you create and organize the wish list for your party guests.
Sites like Wish Simply and Add Wish provide a free and easy to use platform that will make this task easier for you and more comfortable for your guests.
Besides, many of these services often have applications for your smartphone so, you can access them from any device. Create your list now and bring it to life with these trustable webpages ready to help you!
As you can see, having a wish list for your birthday will bring you many benefits and will allow your guests to have a clear idea when buying the perfect gift. You will save money for them and uncomfortable moments for you.
The best part is that it will be easy to do it! With the help of the online pages that provide their services for free and also have easy to use platforms for anyone, even if they have no experience using them, you will create your wish list in just a couple of minutes.
Now you have to try it, stop asking yourself 'what I want for my birthday?' and start making that list that will make you feel a big difference from your past birthdays, where you didn't know what you would get.
We assure you that you will not regret it and you will enjoy a unique birthday with the gifts you have been wanting and dreaming of all year long. Don't wait any longer!
15 Best Ideas To Create The Perfect Wish List
Stop wondering 'what I want for my birthday?' If you are not sure what gifts you want to receive on your birthday, do not worry anymore. With this list, you will create a desirable wish list.
Here are some ideas that will give you a hand:
1. Special Editions of Music Albums
if you are a fan of any band or singer, you can't leave the opportunity to receive a special edition of any of their albums.
Currently, the artists take out special packages when releasing a new album. Many come with unique merchandise or even the artist's autograph. Also, they usually make releases of old albums in their anniversaries.
That is an excellent option to have a unique work of your favorite artist with you.
Have you been thinking about acquiring new knowledge related to music but have not dared to buy that instrument you want? Then, this is the perfect opportunity to start!
Coming from a special person, you may be encouraged to start playing that instrument. A ukulele, a guitar, or even a simple keyboard might be a good idea. The type of musical instrument you want to play is up to you!
Stop wondering 'what I want for my birthday?' and encourage yourself to follow that dream and let someone important to you helps to achieve it.
3. Personalized Accessories
If you are a fan of a movie or series, you can take this opportunity to receive personalized gifts from your favorite characters.
Many series or movies have online stores where you can find t-shirts, mugs, and even accessories characteristic of these. They can personalize these accessories with specific phrases or images that are important to you.
A gift that will give you a good memory every time you see it, so don't hesitate to include it in your list.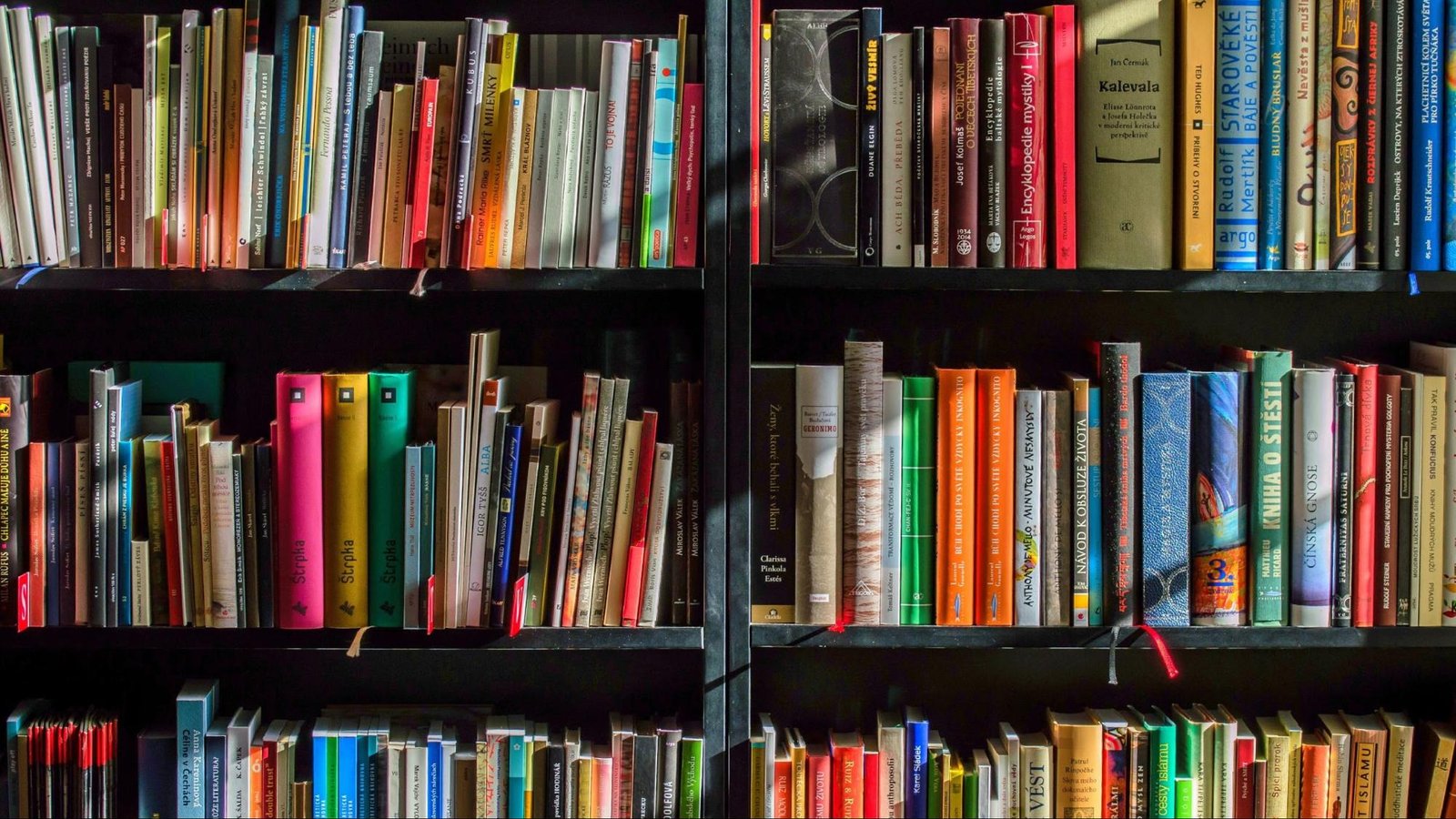 Do you like to read? We all enjoy a good story of fiction or even inspire us by reading some book on self-improvement. Regardless of the literary genre you like, a book is always an appreciated present.
Publishers often bring out special editions of famous books with more eye-catching covers and book structures than a regular edition, plus extras such as special introductions by well-known authors.
If you have had in mind to read a specific title, your time has come to acquire it faster.
People who enjoy drawing, painting, or any other art-related activity, love to receive new implements to continue making their art. So, if you are one of those, you won't have to ask yourself 'what I want for my birthday?' anymore because when it comes to art, the options are endless.
Brushes, colors, clay, canvases, frames to place paintings, you can make a long list with the implements you want to receive on your birthday! And the best thing is that it won't be complicated for whoever will buy it since there are stores specialized in selling these materials.
The perfect opportunity to receive those art supplies you've wanted for so long.
Once you are an adult, your needs start to change, and within those changes, you will also find the things you want to receive as a gift since you will opt for more useful items for your daily life.
We all need some accessory that is missing from our home, that would make our home life easier, from things like dishes, glasses, or knives to electronic devices such as air fryers or microwaves.
If you require an implement in your home and know that someone can buy it, don't hesitate to add it to the list and equip your home with this special gift.
7. Unique Edition of Alcohol Bottles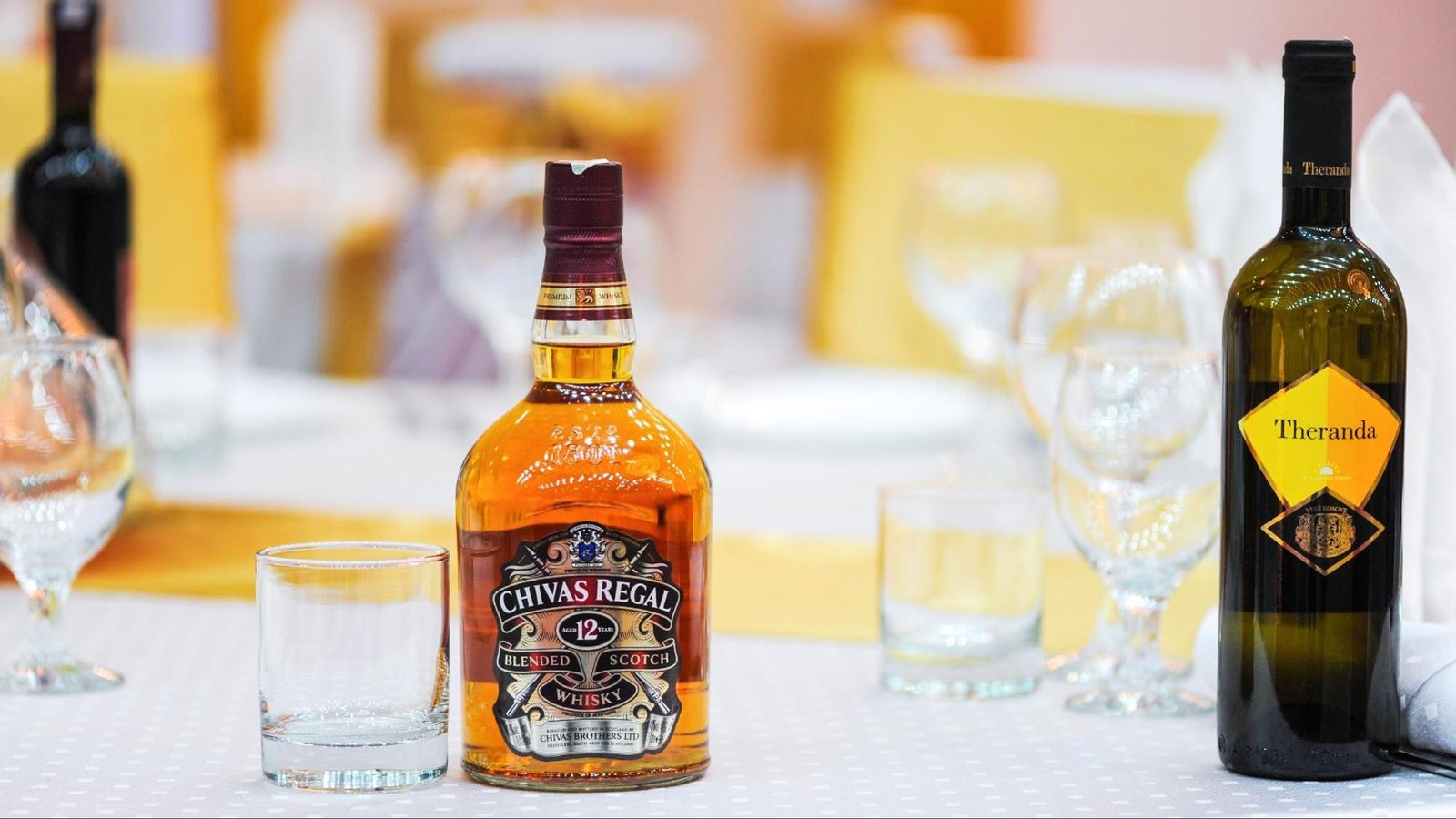 Enjoying a bottle of good wine or an 18-year-old whisky is a unique experience if you are one of those who appreciate the world of mixology.
There are special edition bottles of different alcoholic beverages. Many come in special packages for an anniversary of the brand or simply because their component is exclusive, and their presentation deserves to be different.
This gift is excellent to stop wondering 'what I want for my birthday?', and for the celebration, because if it is a champagne bottle or a sparkling wine, you can use it to toast another year of your life around your loved ones.
If you are a fan of doing makeup for special occasions or enjoy being dressed up and looking different every day, this gift will be perfect for you.
Many brands now offer special packages with different types of products such as eye shadows, lipsticks, and foundations. Also, you can combine this gift with some skincare routine products.
A perfect gift to complete your beauty routine and start your day with the best face!
9. Games for Video Game Consoles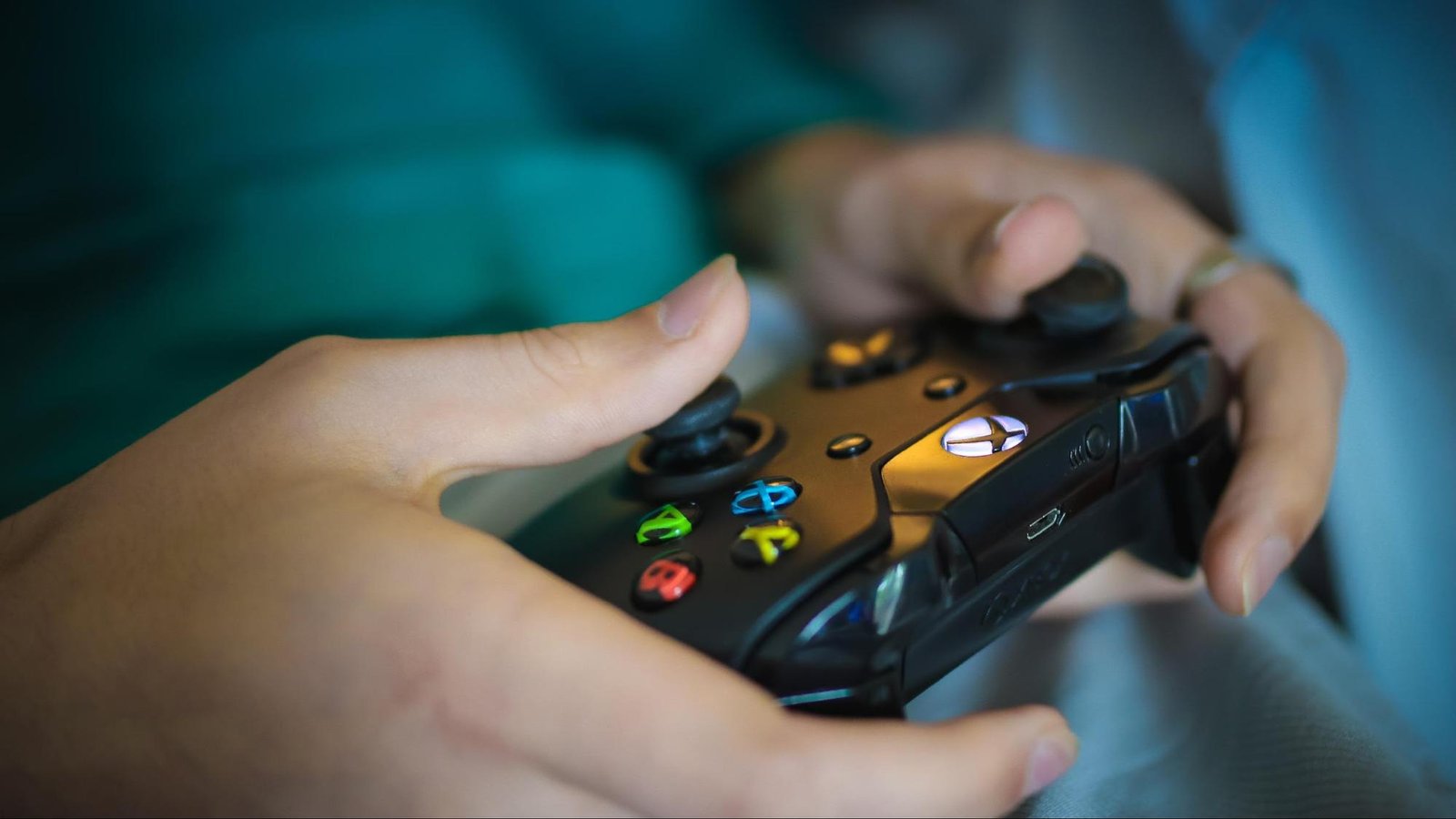 The gamer world has become a recurrent activity for people today, no matter if you are a woman, a man, or a child. And if you also belong to this world, you can't stop putting this item on your list.
You can take this opportunity to ask for that game you've wanted to buy and haven't had time to do so, or you don't have enough money. Now you can have it on the day of your birthday!
The good thing about this gift is that you can be specific about the title game, so you don't end up getting one you don't want to play.
Are you a fashion lover and you are still wondering 'what I want for my birthday?' If so, then you can't miss this opportunity to receive a garment that you can add to your closet and use in your daily life.
For this item, you can find specific clothes through online stores. In this way, you'll facilitate the task to the person that will give you the present in choosing the garment and the size. Although, if the person knows you, you should not worry about which clothing they will gift to you.
Be sure you give your measurements correctly so that there are no problems when receiving this gift, so you can enjoy it as soon as it is delivered.
Jewelry is always a good gift since it is difficult to be wrong with this one. Everyone likes to receive a delicate earring or necklace that can be wear on special occasions or daily.
And if this gift is personalized, even better. You can suggest some earrings in the shape of your favorite animal. Many stores usually make this type of design with figures of swans, cats, and butterflies. You can go for a necklace with a special message, like a piece of a song or a poem.
The truth is that any option with this gift will still be an incredible present that you can use even when you receive it.
If instead of asking for something you want, you prefer to buy it yourself, then this will be a perfect option. You will only receive this gift card, and you will be able to buy what you want without waiting for someone else to do it.
These gift cards are a great option since almost all stores have them. You can ask them for clothing, shoes, electronics devices stores, and online stores like Amazon, where you will have different options to use your gift card.
By adding it to your wish list, you will stop wondering 'what I want for my birthday?', and you can specify if you want it from a specific store and have more budget when using it.
Streaming services are booming these days, as they are the best places to enjoy a casual evening with friends while watching a good movie. Also, to spend marathons watching your favorite series on a Sunday. However you decide to use it, the truth is that they have a strong presence in our lives today.
Due to its constant use, many companies have emerged offering their streaming services, which leads to having different services contracted, and sometimes it is not so easy to keep them all. So, if you've been thinking about buying one, you can ask for it in your wish list and start enjoying that series you haven't seen yet.
You can also opt for subscriptions to platforms like Patron, where many podcasters offer unique content. These subscriptions are a useful gift that will guarantee your entertainment in the long run.
14. Concert or Play Tickets
Receiving tickets to an event you want to attend is one of the best gifts you can get. That's why it's important to put it on your list when you make it.
The good thing about this type of gift is that you can specify which play or artist you would like to see. In this way, you will be sure to have those tickets for that event you have been waiting for.
Remember that you can run with the luck that your friend can get all-access passes and end up being an unforgettable experience, so don't hesitate to place this gift on your wish list.
If you're a person who keeps busy daily and only has time to work, a break from routine would be an excellent birthday present and will stop keep you from wondering 'what I want for my birthday?'.
A spa, a fancy dinner at a restaurant, or a trip to a place you don't know, this gift can be quite ample as far as choosing the location is concerned. The truth is that it will help you clear your mind and get out of your daily routine.
Be sure to suggest some places you can enjoy if spas don't fit your requirements. You can also leave it up to your friends to decide and receive a pleasant surprise.
Virdict:
Still wondering 'what I want for my birthday?', you can add to your list a gift made by your friends. Many of the special people around us have different talents that can that they can use to give you an unforgettable gift.