People associate barley with its use in making beer or whiskey and think that its application is limited to these products. But the truth is that barley has other important use in food, and its benefits for your health are various. Today we will tell you how to cook Barley and everything you need to know about this cereal. Plus, some unique recipes to prepare at home.
Barley is a grain that has a sweet taste. Autumn and spring are the proper date to plant it. It comes from Asia and Africa, and thanks to its different uses, it's among the most important cereals in the world.
That is why it is vital that you know its benefits and how you can integrate them into your diet to enjoy its positive aspects.
Different uses of barley in food
Barley can be in foods such as bread and breakfast cereals. Its fame and recognition have led it to be available in markets in bags of peeled grains ready to be used as a substitute for pasta, rice, and even meat.
It is also a substitute for coffee by mixing its grains with malt to simulate the original product. Besides being a substitute, it can accompany meals such as salads and vegetables.
And among its most famous uses, it is the main component that allows the manufacture of beer, whiskey, and gin.
Benefits of barley in your health
It helps to control bad cholesterol, thanks to the fact that it has tocotrienols in its composition. Tocotrienols are a substance that blocks the production of this cholesterol.

Since it contains chromium, it has a hypoglycemic effect, and its fiber levels are so high that they help protect the intestinal mucosa.

Avoids constipation problems, thanks to its soluble fiber, which achieves a balance in the intestinal microbiota.

Protects the colon facilitating the proper functioning of the intestine. It also keeps the stomach clean, preventing the appearance of hemorrhoids and colon cancer.

Barley is also great for skincare since the selenium it contains favors its elasticity and protects it from damage caused by free radicals.

Besides, its proteins guarantee the proper condition of keratin. Eating it contributes to the growth and strengthening of hair.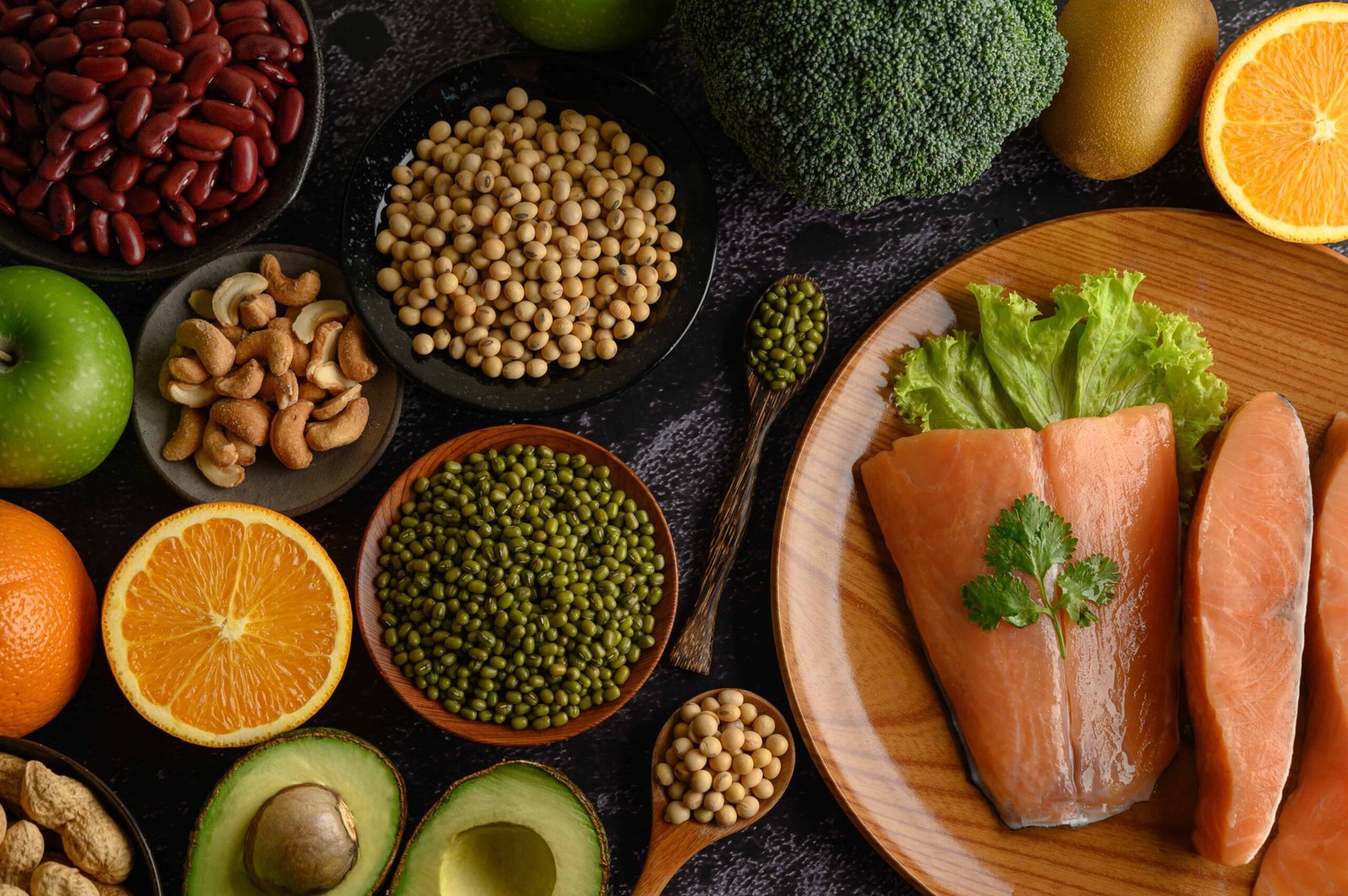 How to Cook Barley
Although the instructions usually are in the bag where the barley comes, it is not always advisable to follow those steps since they are only indicative but do not specify how to cook it correctly.
Here we give you the steps to follow to cook barley in the best way, and you can use it for other recipes.
Ingredients:
1 cup of barley

1 cup of water

2 pinches of salt
How to prepare it:
Wash the barley and soak it overnight.

Throw away the soaking water, put the barley in a pot with a cup of water, and place it on the fire.

When it boils, add the salt and cook covered for 30 minutes over low heat.

After turning off the fire, rest for 10 minutes.

Uncover the pot and gently remove the shell of the barley, if it has it.

Now that you have your barley cooked, all that remains is for you to start using it in your daily meals. Here are some ideas to get you started.
Best 3 Easy Recipes To Eat With Barley
Delicious Asparagus and Barley Salad
Ingredients:
2 cups of cooked barley

1 bunch of asparagus

½ cup of dried cranberries

2 filleted radishes

½ cup of watercress

1 tablespoon of dry oregano

2 tablespoons of olive oil

1 tablespoon of lemon juice

½ tbsp paprika
How to prepare it:
Take your cooked barley and add it to a salad bowl.

Gradually add the ingredients on the list, except for the asparagus.

Now cut the asparagus in half and cook them in boiling water with salt. Reserve the asparagus in water with ice.

Once ready, mix the asparagus with the rest of the ingredients that were previously in the bowl. Mix it so that everything comes together.

Now you have to serve and enjoy this rich and healthy dish.
Surprise filled avocado with Barley
Ingredients:
2 avocados cut in half

2 cups of cooked barley

4 tablespoons of chopped parsley

2 tablespoons of yellow lemon juice

2 tbsp. chopped red onion

½ cup grated parmesan cheese

2 tablespoons of olive oil
How to prepare it:
To start, you must seal the avocados in a hot pan for 20 seconds; remove them from the heat and reserve.

Mix the rest of the ingredients in a large bowl one by one. It will serve later for the filling.

Bring the avocados and place them on a plate.

Proceed to serve the stuffing inside the avocado halves.

Once stuffed, you can serve and taste this exquisite combination.
Barley and Mushroom Soup with Pork Ribs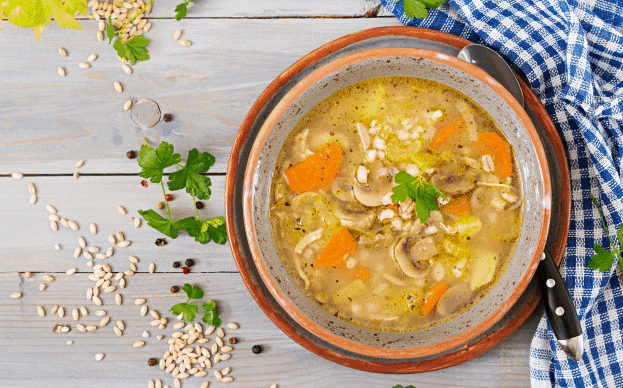 Ingredients:
¾ of pearl barley

1 cup fresh shitake mushroom, chopped

1 cup of chopped mushroom

1 cup of chopped portobello

2 cups of chopped thyme

4 tablespoons of butter

2 cups of chicken or vegetable broth

2 cups of water

1 clove of garlic, minced

⅓ of chopped onion

4 lamb chops

½ cup of white wine
How to prepare it:
Rinse the barley and place it in a medium pot with the water and a pinch of salt.

Cook with a lid on high heat until it begins to boil. Then lower the heat and cook for 20 minutes or until it is soft.

Now fry the garlic and onion with the butter. Add the mushrooms and thyme to the pot; when they start to brown, add the white wine. Let it reduce a little, add the barley and the broth. Add salt and pepper and keep it warm.

Grill the lamb ribs and place them inside the soup.

Once everything is together in the soup, you can serve and share this delicious recipe with your friends.
Now that you know how to cook barley, you can start enjoying its benefits and, besides, change to a healthier diet by substituting some foods with this great cereal.
It's your turn to try it, make one of these recipes, and see for yourself the incredible benefits of this multi-faceted grain.